FACULTY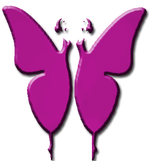 Holly Belford-Davis is the owner of the studio, as well as the director, teacher and artistic engineer behind all productions. She began her dance training at the age of three where she continued on to teach at Encore! Dance Studios, Inc. in Stillwater, Oklahoma. She was captain and choreographer of the #1 ranked Oklahoma State University Dance Team, as well as toured and taught the UDA Cheer/Dance Conventions and the Hoctor's Dance Caravan Convention and Competition while earning a degree in Special Education with honors.

The Office Manager is Sandy Belford. She has been with Encore! Dance Studios for over 25 years. She began studying at the age of 6 in Tulsa, Oklahoma where she was a member of the Catherine Neff Dance Company and a teacher.

Holly and Sandy attend several conventions and competitions each year, as well as travel to New York City each November to stay apprised of new techniques, styles, staging, choreography and costumes.

Other faculty members are equally experiences and are required to attend various conventions and workshops throughout the year in order to provide your child with the most up-to-date and innovated material, while also displaying confidence, maturity and knowledge on a truly professional level.


---